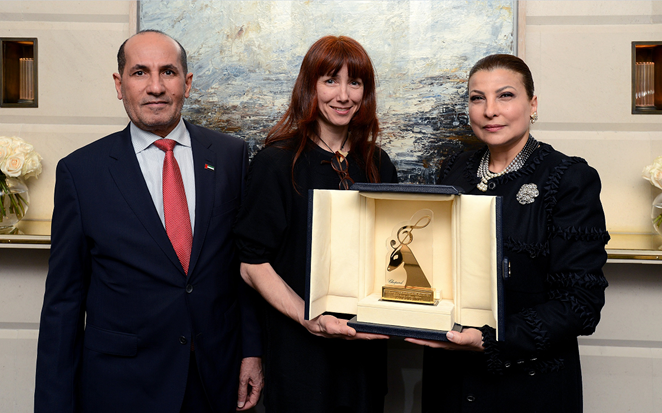 C'est La Syl-Vie
She's hung up her dance shoes but is still keeping us on our toes – Sylvie Guillem won an award from Abu Dhabi Festival in association with Chopard for her outstanding achievement in dance and for her ongoing dedication and efforts to protect the planet.
Sylvie said about the award: "I feel fortunate and privileged to have been able to do freely something that, from an early age, has become a real passion. I am really proud to receive this award, for a career which was only pure pleasure for 40 years".
Pictured above from left to right is His Excellency Abdulrahman Ghanem Al Mutaiwee CVO the UAE Ambassador to UK, Sylvie Guillem with her award, and H.E. Hoda Al Khamis-Kanoo ADMAF Founder and Artistic Director Abu Dhabi festival.
Mar 16