Browsing archive for July 2015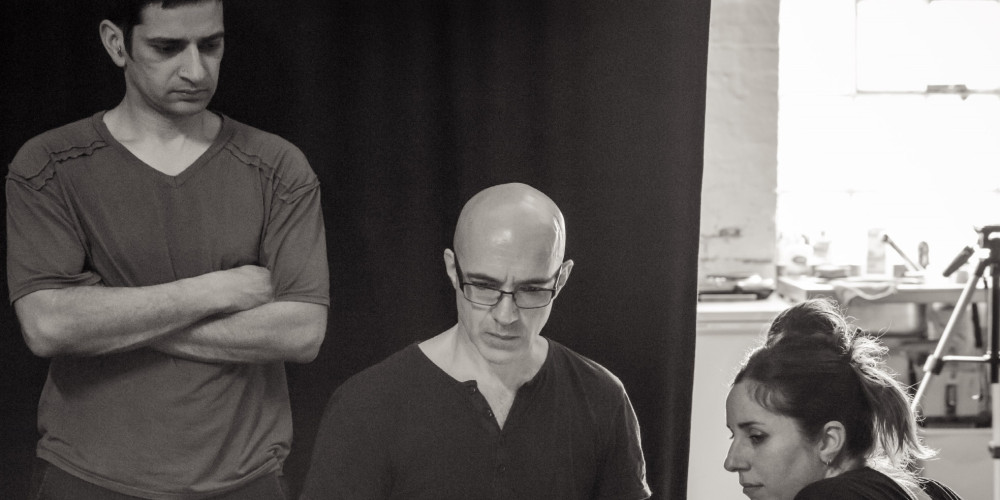 Russell and bustle in the Maliphant studio
Russell Maliphant Company have been in their studio working on the upcoming show Conceal | Reveal: an evening of three works.
Pictured above hard at work choreographing and composing Conceal | Reveal are Mukul the composer, Russell Maliphant, and Dana Fouras. The show will include a revival of Broken Fall, a new solo for former Royal Ballet Dancer Dana Fouras, as well as a brand new quintet.
Conceal | Reveal will celebrate the 20 year collaboration between Russell Maliphant and lighting designer Michael Hulls and premieres on 2 October 2015 at DanceEast, Ipswich.
If you want to find out more click here.
Jul 28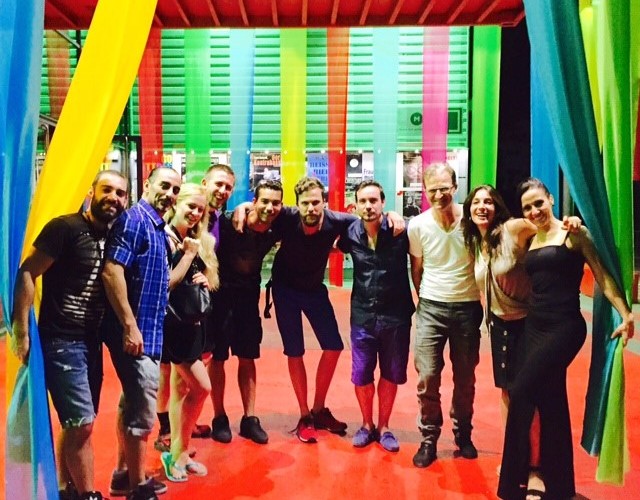 ICH L¡EBE M¡LONGA
Sidi Larbi's m¡longa was in Stuttgart last week where it was performed at Theaterhaus Stuttgart as part of Tanzfestival Colour.
The show went down incredibly well and the audience quite literally wouldn't stop clapping.
If you've seen the show you may well recognise some of the faces pictured above from the stage. But also in this photo the dancers are joined by some of m¡longa's hard-working technicians and one of our producers and a familiar face on the blog, Sandra.
Jul 09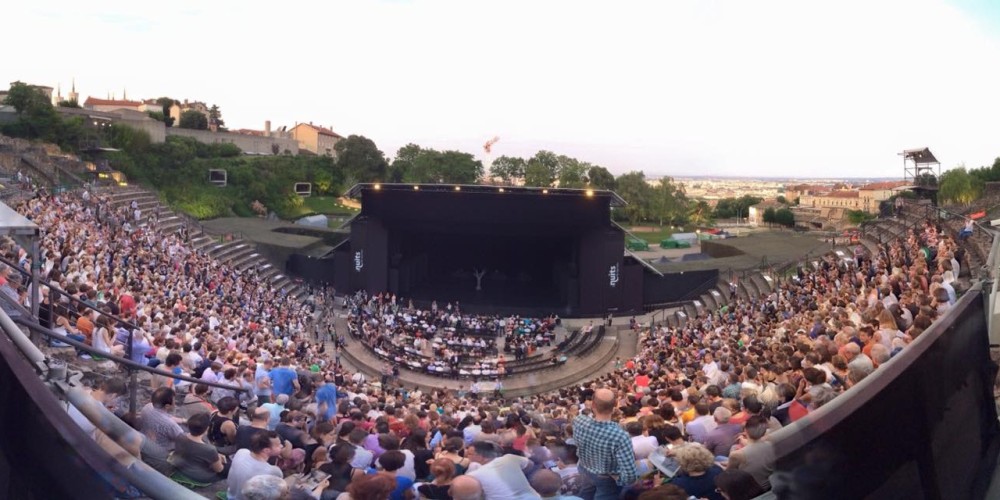 Ly-onwards and upwards for Life in Progress
Another week and another festival for the jam-packed Life in Progress schedule. This week the show was at Les Nuìts de Fourvière – a two month long theatre, dance, music, and cinema festival that takes place in the Gallo-Roman outdoor theatres of Fourvière.
Life in Progress was performed in the Grand Theatre, pictured above before the sun started to set and the show began. And what an atmospheric location! The audience as always were captivated and threw the cushions they'd been sat on at the stage at the end – a French custom way of clapping, or so they said.
Video credit: Phillip Burton
Jul 01