Browsing archive for July 2016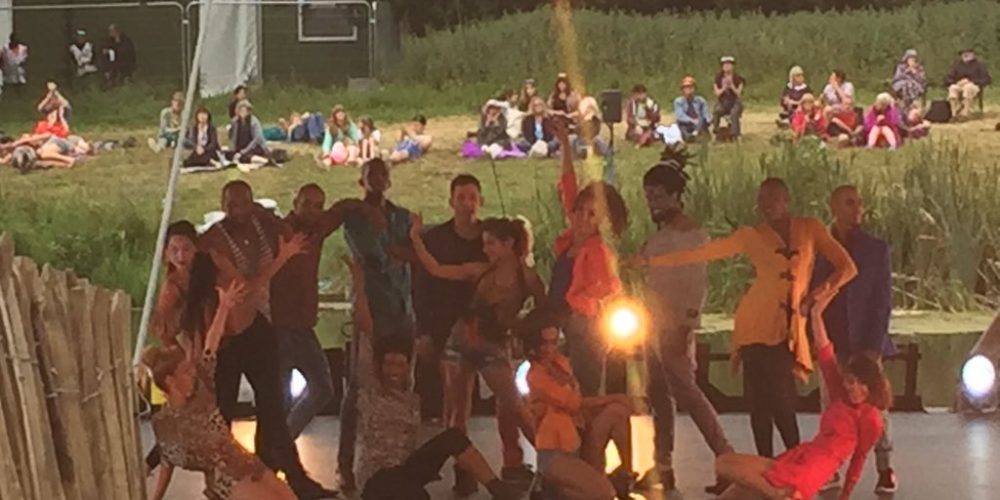 Latitude shows some gratitude for our Cuban attitude
The Sadler's Wells Waterfront stage was given some Cuban caliente-y spirit on Friday night as an excerpt of Vamos Cuba! was performed to the huge crowd who gathered around the stage at every direction bopping along with the dancers. The atmosphere was buzzing and music popping as the show dazzled from reggaeton emcee-ing to cha-cha-cha to some sexy salsa. As The Daily Telegraph put it: "Sadler's Wells have curated a first-rate selection of dance, all performed on a beautiful lakeside stage, the highlight of which was ¡Vamos Cuba!, a whirlwind of salsa and jazz that bristled with colour and energy"
If you couldn't make Latitude this weekend do not worry for a moment, because Vamos Cuba! is at Sadler's Wells all summer bringing the Havana heat to London; opening on July 26 – August 21. You can buy your tickets here.
Pictured below are some of the female dancers settling into the traditional British festival campsite!
Jul 19
Na-star-lia in your eyes
Sadler's Wells was graced with Natalia Osipova's debut contemporary performance last week. The show featured three brand new especially commissioned works from world-renowned choreographers Sidi Larbi Cherkaoui, Russell Maliphant, and Arthur Pita.
The audience were moved and mesmerised as Natalia bedazzled in Sidi Larbi's trio with James O'Hara and Jason Kittelberger, before dancing two duets by Maliphant and Pita with Sergei Polunin. As The Guardian put it they are: "dancers of rare individual talent whose offstage love affair brings a startling extra wattage to their onstage partnership".
Don't worry if you missed out on this run as Natalia is back in September for more dazzling performances of the same show. Get the tickets while you can – click here.
Photo credit: Bill Cooper
Jul 12