LIGHTS, CAMERA, FASHION
Last week saw the world premiere of Gravity Fatigue on Sadler's Wells' stage. Each night sold out audiences were captivated by the energetic show, bursting into applause between the scenes as well as at the end, before eventually getting on their feet when Hussein Chalayan and Damien Jalet came on stage for a bow.
Altogether the combination of the highly talented dancers, Natasha Chivers' lighting, Yeast Culture's projections, MODE-F's music, Damien Jalet's movement, and Hussein Chalayan's ideas and direction meant for a unique and unrivalled set of performances, which if you didn't manage to see last week then you seriously missed out.
Photo credit: Hugo Glendinning
Nov 10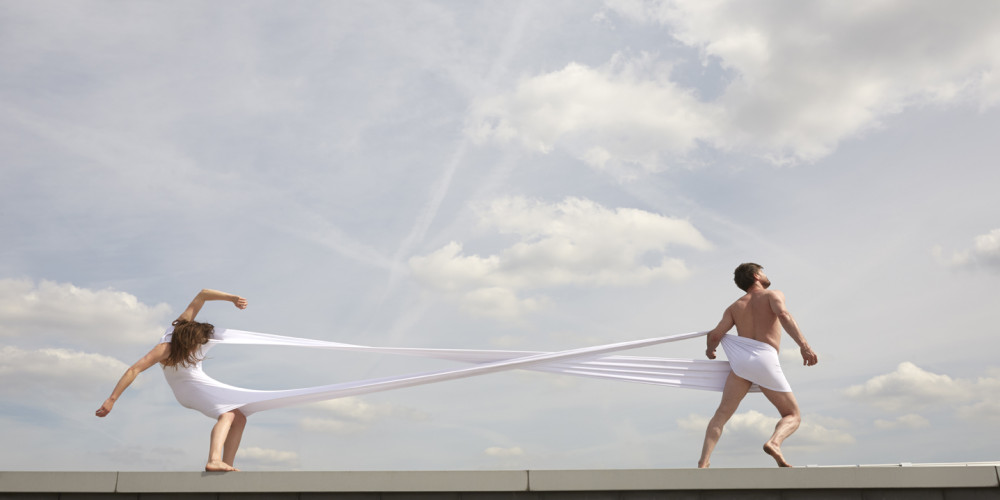 Cha-cha-Chalayan
Preparations for Gravity Fatigue are well and truly in swing now. The creatives and performers are hard at work rehearsing in a range of top secret locations in London ready for the big premiere at Sadler's Wells on 28 October, followed by three more performances on 29, 30, and 31 October. To book tickets for the Sadler's Wells shows click here.
The iconic fashion designer is working with award-winning choreographer Damien Jalet and thirteen highly talented and skilled contemporary dancers to conjure up a show of immense visual creativity and dazzling designs that take their inspiration from themes of identity, displacement, and the disconnection we experience in public spaces at moments of transition.
Sep 04