Browsing archive for January 2016
champagne osipova in the sky
Preparations are in full swing for Natalia Osipova's new show with Sadler's Wells – due to premiere at the London theatre on 29 June until 3 July. This brand new production will show Natalia's experiments with contemporary dance as she searches for new ways to express herself artistically.
The show is made up of three new pieces choreographed by Sadler's Wells' Associate Artists Sidi Larbi Cherkaoui and Russell Maliphant, alongside Opera House regular Arthur Pita. If their three new pieces aren't mind blowingly exciting enough – then how about the fact that Natalia will be joined on stage by Sergei Polunin for these world premieres. This will be the first time they have ever danced together in the UK.
So what now? Tickets are already on sale. So if know what's good for you click here and grab your tickets…
Photo credit: Dana Fouras
Jan 26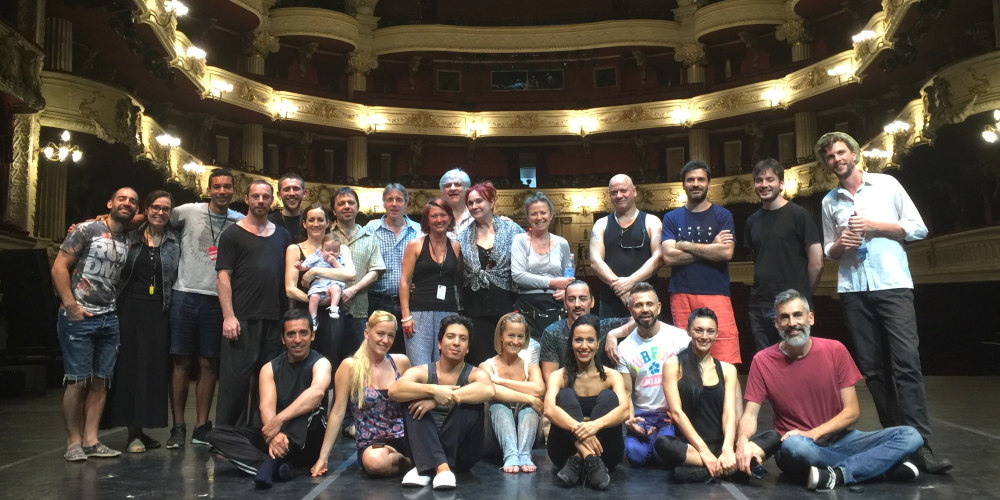 Chile Out and don't cry for me argentina
Just as the calendars went from 2015 – 2016, m¡longa proved it's timeless quality as everyone set off to Chile for four performances as part of the Santiago a Mil Festival. The performances went fantastically, and as always it was a smash-hit success with the audience enthralled by the dazzling alternative take on tango.
Pictured above is all of m¡longa's cast and crew on stage at the Teatro Municipal De Santiago in all their glory.
Jan 22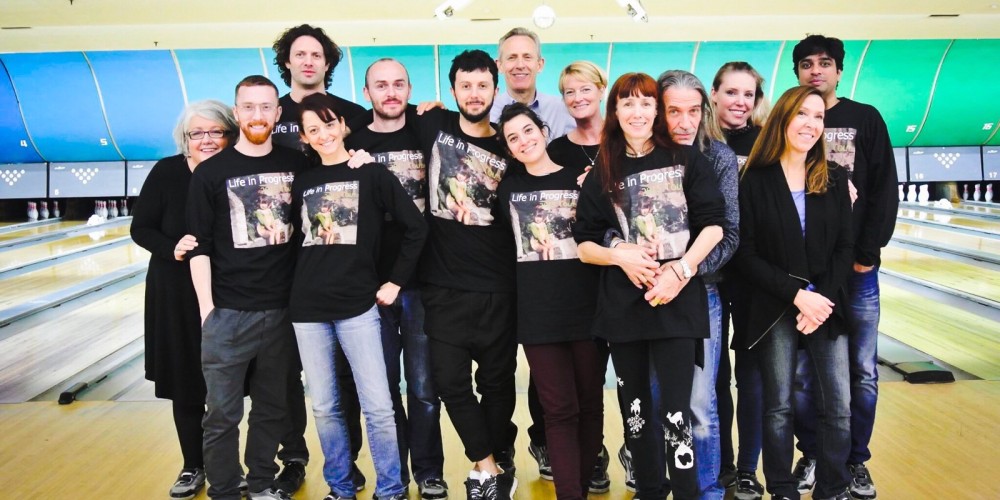 Sylvie bowls over fans in Tokyo with performance soy good udon want to miss it
The lead up to Christmas was a dazzling, history-making, triumph for Sylvie and the Life in Progress team. Performing five shows in the beautiful Tokyo Bunka Kaikan theatre this marked the end of Sylvie's dazzling career. As 11,500 fans travelled – some across borders – to witness this epic event Tokyo's NBS laid on the treats in the foyer. This included a video booth where people could record personal messages to Sylvie as well as huge video screens where Sylvie had recorded her own message to her fans and a video round up of her career highlights – of which there are so many to choose from!
2015 really did mark history in dance and the Life in Progress team excelled in creating beautiful memories for dance fans across the world: as they visited 23 different venues in 22 cities in 14 countries.
And to celebrate the end of the fantastic tour – Sylvie and the team decided to go bowling in their brand new tour t-shirts. What an end to a spell-binding tour.
Jan 14