Browsing archive for May 2016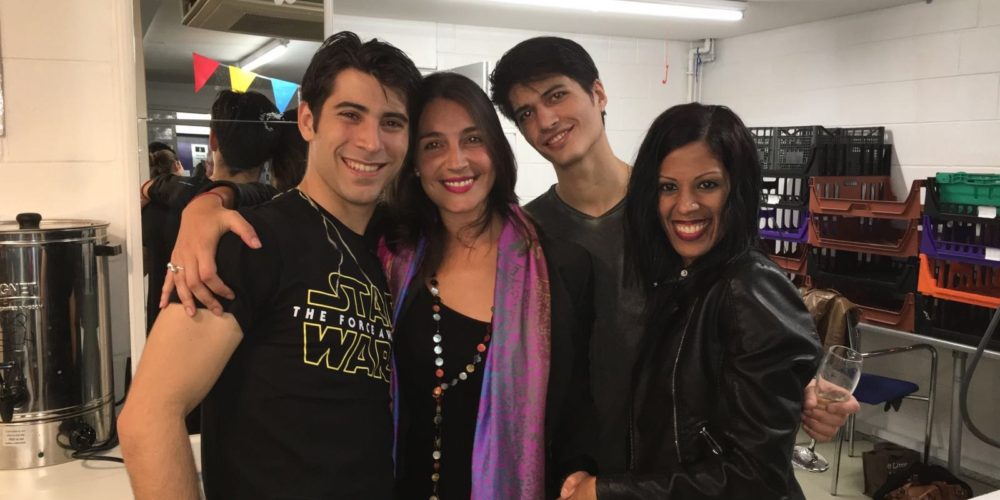 Love don't Acost-a thing
Carlos Acosta's A Classical Farwell has just finished its UK tour: A two part show with over ten different performances beautifully executed by Carlos and his team of young Cuban ballet talent. The show visited Royal Concert Hall Nottingham, Birmingham Hippodrome, Mayflower Southampton, and The Lowry Salford before the cast and crew flew back to Havana.
The tour was incredibly successful with Carlos astounding audiences with his athletic and graceful leaps as well as pleasing their eyes with his body and charisma, further the Manchester Camerata orchestra provided fantastic live music, and the Cuban ballet dancers brought energy, emotion, and beauty to the UK stages.
Pictured above are some of the dancers with producer Sandra.
May 26
CARLOS ROCKED IN ABU DHABI DO
Carlos Acosta and Friends visited Abu Dhabi where the show was performed twice at the Emirates Palace as part of Abu Dhabi Festival 2016.
In the luscious auditorium the show was received phenomenally well by an audience that included dance fans, VIP's, and even the Royal Family.
Pictured above are producer Sandra, executive producer Suzanne, Lottie the ballet director, Gabriela one of the beautiful dancers from the show, and the cellist Rowena.
After the performances Carlos stayed in Abu Dhabi for a workshop, which is pictured below.
May 16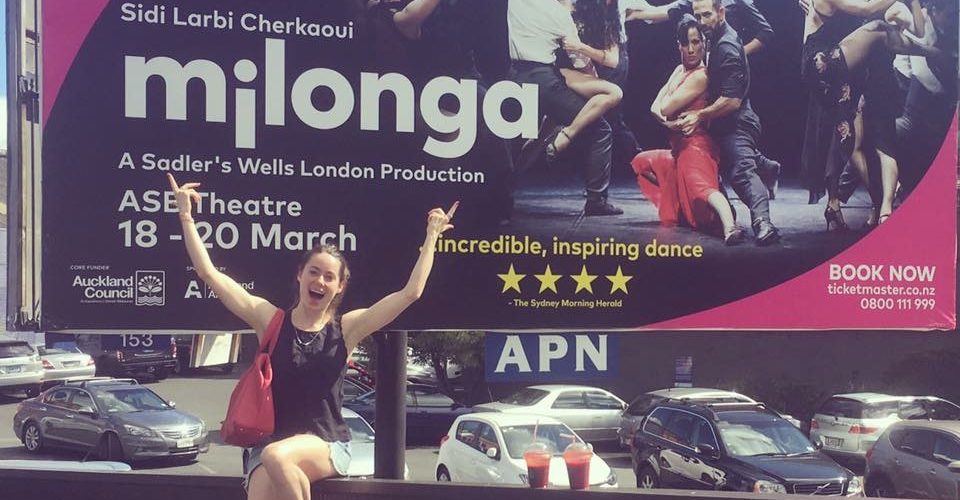 The Kiwi to my heart is tango
Milonga travelled to Auckland for Auckland Arts Festival where the show was performed to a full house and received a standing ovation.
Prior to the performance the cast and crew were treated to a fantastic welcome in true Kiwi style, which you can watch below.
Also Nelida, tango advisor, was interviewed by the New Zealand Herald which you can read here.
Pictured above is Jenny White, contemporary dancers posing in front of milonga's huge poster.
May 09