Browsing archive for April 2017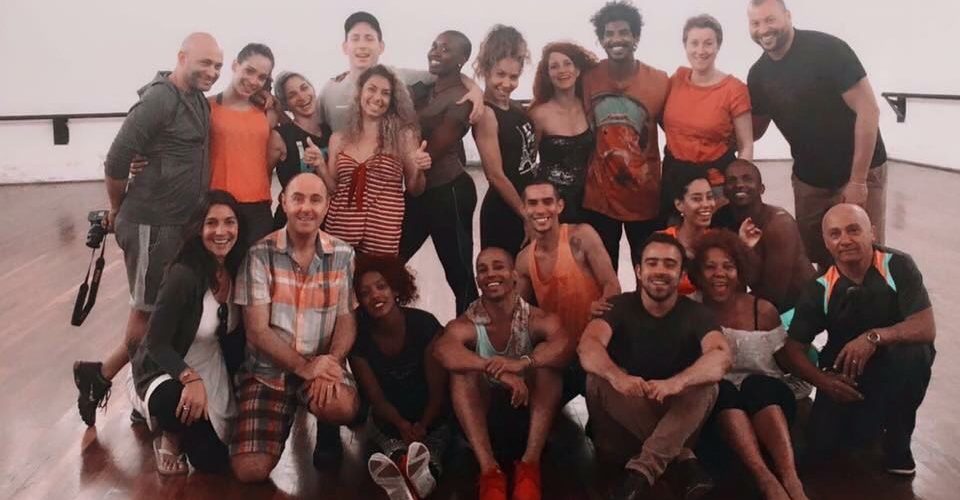 Vamos Cuba rehearsals in Havana
Cal McCrystal the new Vamos Cuba! director flew out to Havana for rehearsals with the cast, crew, and musicians. He spent just over a week working on the show in a studio in Havana and at the end of the week was joined by Suzanne Walker, Sadler's Wells Executive Producer.
Between now and September Cal will be working with the Vamos Cuba! team on finessing the show, which will be at the Churchill Theatre in Bromley, The Peacock in London, and Théâtre de la Ville de Luxembourg in October.
Pictured above: Cal, Nilda, Suzanne, and Vamos Cuba! team.
Apr 11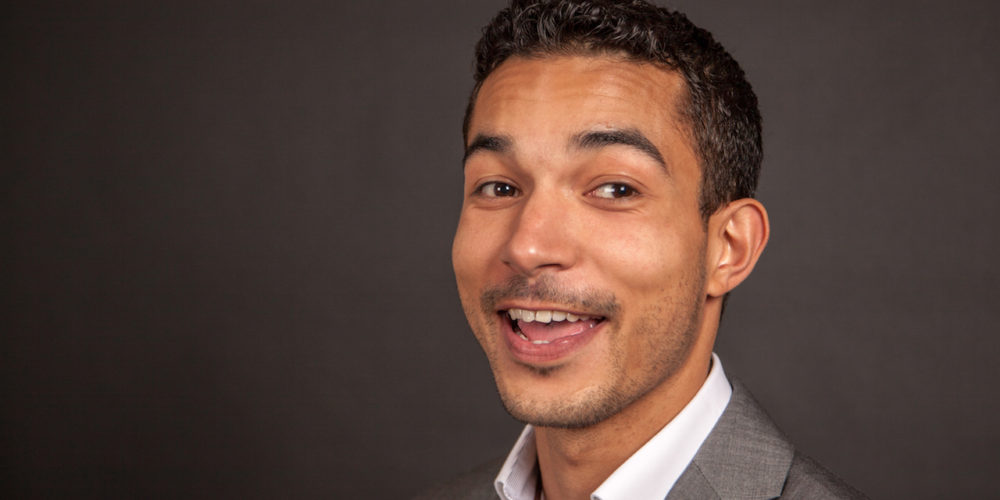 The big questions: Spotlight on Marius Arnold-Clarke
What productions do you work on?
m¡longa (Production Manager)
Havana Rakatan (Production Manager)
Vamos Cuba! (Stage Manager)
Sutra (Company Stage Manager)
Gravity Fatigue (Company Stage Manager)
Breakin' Convention (Deputy Stage Manager)
Sampled (Deputy Stage Manager)
What is your favourite place you have visited on tour with Sadler's Wells?
Charleston, South Carolina
What are you usually doing 10 minutes before a show starts?
Having a last-minute cheeky cigarette before making the 5-minute call
What is your favourite theatre in the world?
National Theatre, Taipei
What would you do if you didn't work in dance?
Aid and Refugee work
What was your first experience of dance?
Dance lessons on a Wednesday at Nursery School, aged 3
What three words would you use to describe how dance makes you feel?
Boundless, inspired, unity
What is your best dance memory?
Being kissed on the cheek at the age of 9 by Miyako Yoshida in the wings of London Coliseum, performing Birmingham Royal Ballet's The Nutcracker
What is your worst dance memory?
Watching any episode of Strictly Come Dancing / 6am starts unpacking shipping containers
Who is your dance hero?
Gene Kelly
Like Marius' answers? Catch him at Sadler's Wells next month working on m¡longa – book tickets here.
Apr 06
Sergei Polunin gives ballet masterclass in Auckland
Whilst performing at Auckland Arts Festival in Natalia Osipova's show, Sergei Polunin gave a ballet workshop to young male ballet dancers from New Zealand.
Curious to see whether ballet masterclasses take place upside down down under? Click the picture above to see a slideshow of pics from the class.
All photo credit: Candice Whitmore
Apr 03