Dance: Sampled workshops at Birmingham Hippodrome with Acosta Danza, Iron Skulls Co, and Julia Urruty & Claudio Gonzalez
Students, dance enthusiasts and first timers were treated to some world-class lessons in Birmingham over the course of the week. Tango aficionado's Julia Urruty and Claudio Gonzalez's class was on fire. Total novices and more experienced dancers were taught the art of the tango by world-class professionals, and by the end of the class a mini milonga in itself erupted.
The next day more experienced contemporary dancers including BTEC level 4 students from nearby schools were given a serious schooling in contemporary dance by Havana based Julio Torres and Yanelis Manzanet from Acosta Danza. This comprehensive class began with floor exercises and ended with a full rep.
Finally, just before the Friday night performance, Barcelona local Facundo from Iron Skulls Co raised the roof with his break dancing lesson. Packed full with local hip-hop dancers of different ages and genders, Facundo had a buzzing room full of poppers and lockers by the end.
Pictured above the Acosta Danza class in full swing.
Mar 15
Pop-up train performance for Dance: Sampled in Birmingham
Birmingham New Street train station was transformed into a dance floor where the only arrivals were contemporary dance and tango. Showcasing two of the ranging talents that would later be on the Hippodrome stage Julia Urruty and Claudio Gonzalez an award winning tango duet alongside Acosta Danza dancers Julio Torres and Yanelis Godoy cho-cho-chose to smash it at the station.
Next stop: stellar performances
Pictured above the four dancers and below a video of the Acosta Danza performance.
Mar 13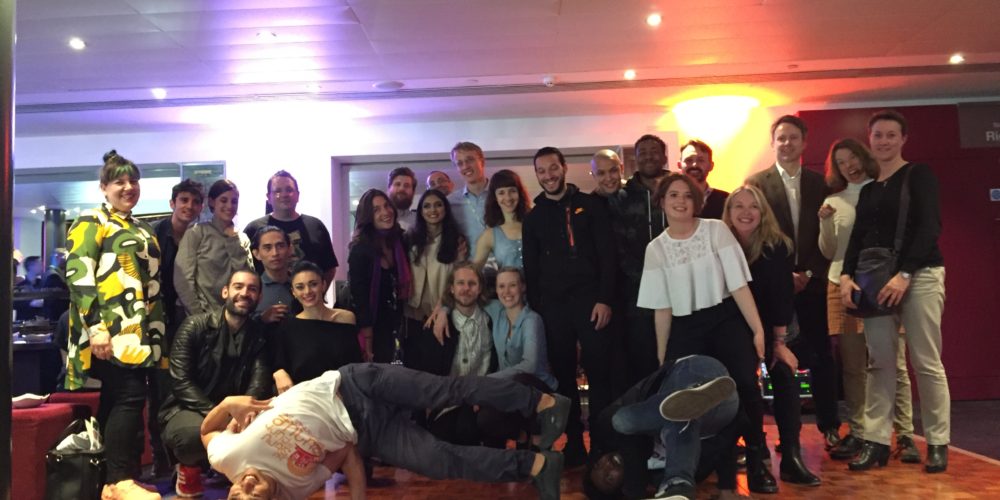 SAMPLE-Y THE BEST
As part of The Movement, Sadler's Wells' super fantastic regional touring partnership with The Lowry and Birmingham Hippodrome, Dance: Sampled was at the Hippodrome for two nights in May.
The huge theatre was crammed before the show with a host of pre-show activities from bhangra, to Bollywood, belly dancing to break dancing – even spilling out onto the street in front of the theatre drawing in a crowd.
The show consisted of Company Wayne McGregor's beautiful Outlier, a pas de deux from Birmingham Royal Ballet, more local talent with a stunning solo by Vidya Patel, Sidi Larbi Cherkaoui's Faun, two incredible duets from world tango champions German Cornejo and Gisela Galeassi, before Lyon's own Pockemon Crew topped the night off.
Jun 08