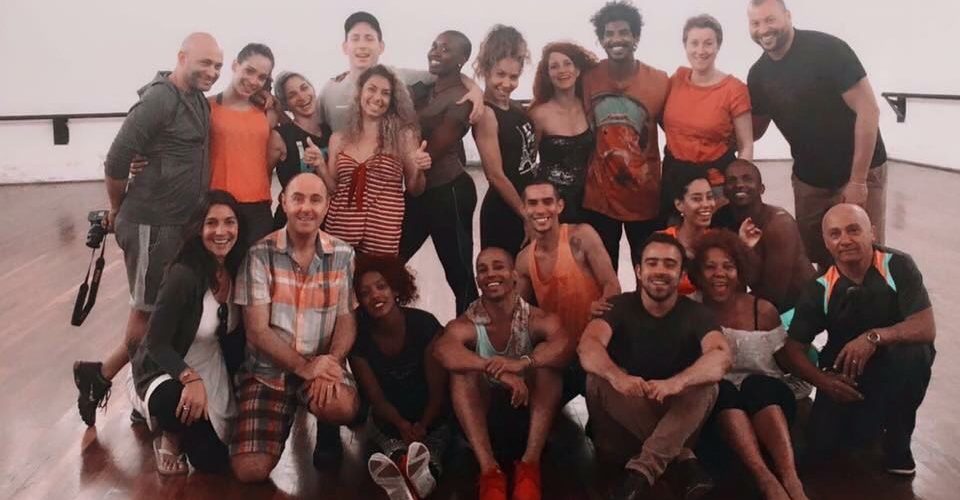 Vamos Cuba rehearsals in Havana
Cal McCrystal the new Vamos Cuba! director flew out to Havana for rehearsals with the cast, crew, and musicians. He spent just over a week working on the show in a studio in Havana and at the end of the week was joined by Suzanne Walker, Sadler's Wells Executive Producer.
Between now and September Cal will be working with the Vamos Cuba! team on finessing the show, which will be at the Churchill Theatre in Bromley, The Peacock in London, and Théâtre de la Ville de Luxembourg in October.
Pictured above: Cal, Nilda, Suzanne, and Vamos Cuba! team.
Apr 11